Welcome to my new blog!
First off, I have to give a huge shout-out to my sister, Tonya . My website, my blog, my branding….she's the mastermind behind all of it. She helped bring my vision to life….by taking words, ideas, and inspiration and combining them to create a beautiful look that came together perfectly for me!
Now, on to the fun stuff… I'm so happy to announce my very own photography biz!

You can check out my website at

and contact me if you're interested in booking a session!
I'd love to get together with you! I am offering introductory pricing during the months of Oct-Dec 2009, and if you book your session with me by November 31, 2009…you will receive a FREE 8×10 with your session. So fun, and with the Holiday's coming up, it's the perfect time to book, don't you think?

Now, off to some fresh images.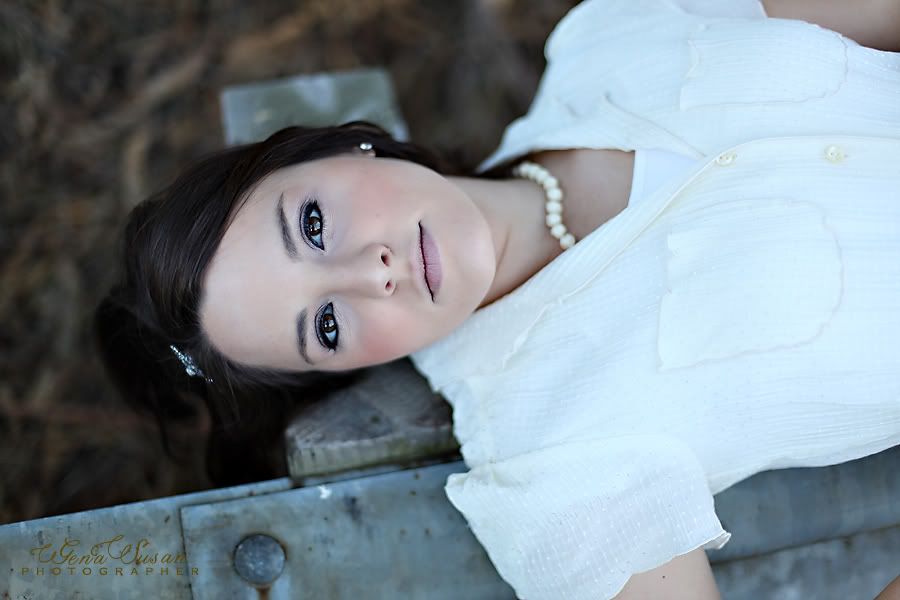 This is Whitney. She was kind enough to model for me last week. Isn't she gorgeous? Yeah, I think more like perfectly gorgeous! And graceful.

I've been wanting to style a session that represented me and my photography…so here it is. I worked on it from start to finish…had so much fun with the styling & props.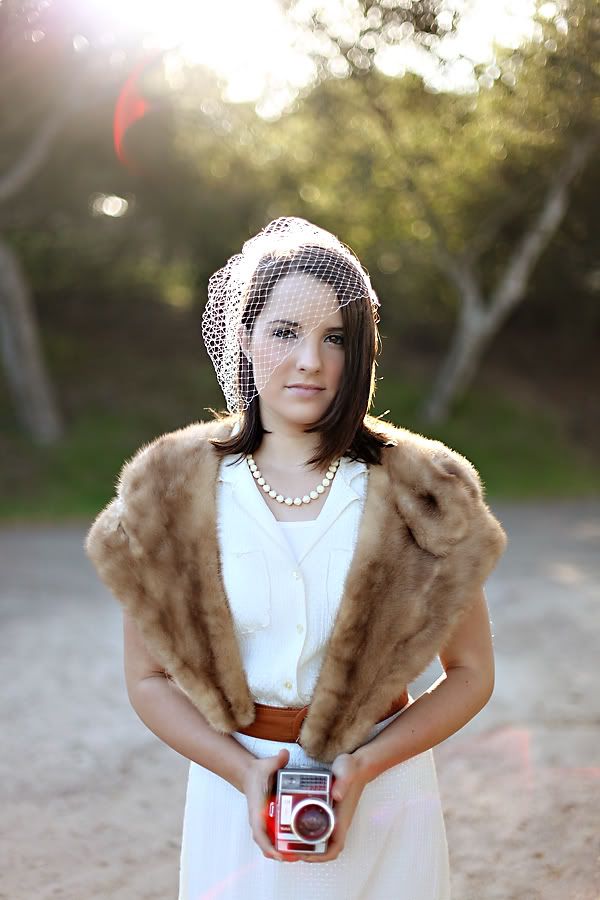 (If you are ever interested in a styled shoot, don't hesitate to ask! I'd love to help bring together a beautiful look that is perfect for YOU!)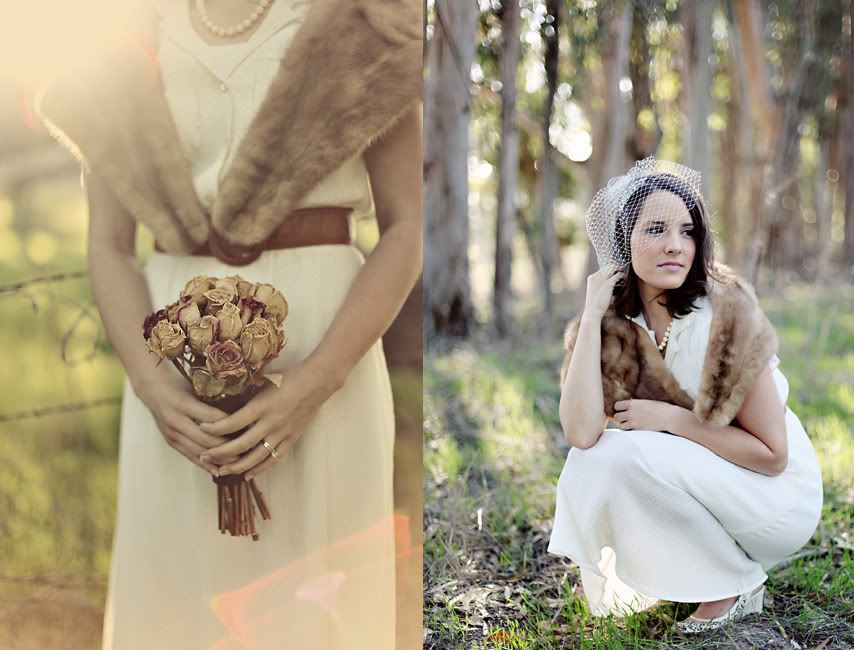 I think Whitney's look came together perfectly. I was lucky enough to get permission to raid my Mom's closet. The dress belongs to my Mom. I LOVE that dress! And the fur is an old family heirloom. Pretty isn't it?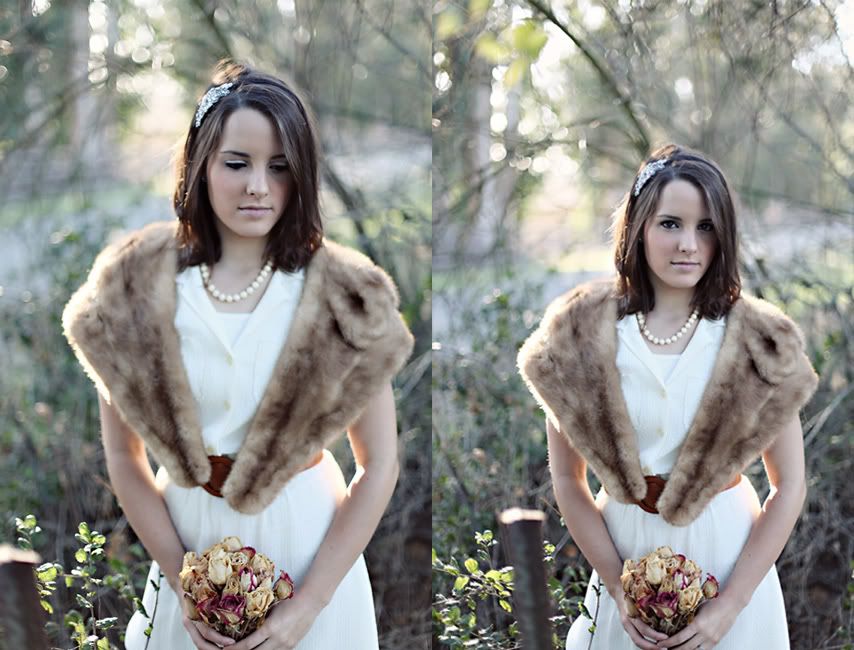 The bouquet is my bridesmaid bouquet from my sister's wedding. A few years later and it still looks gorgeous!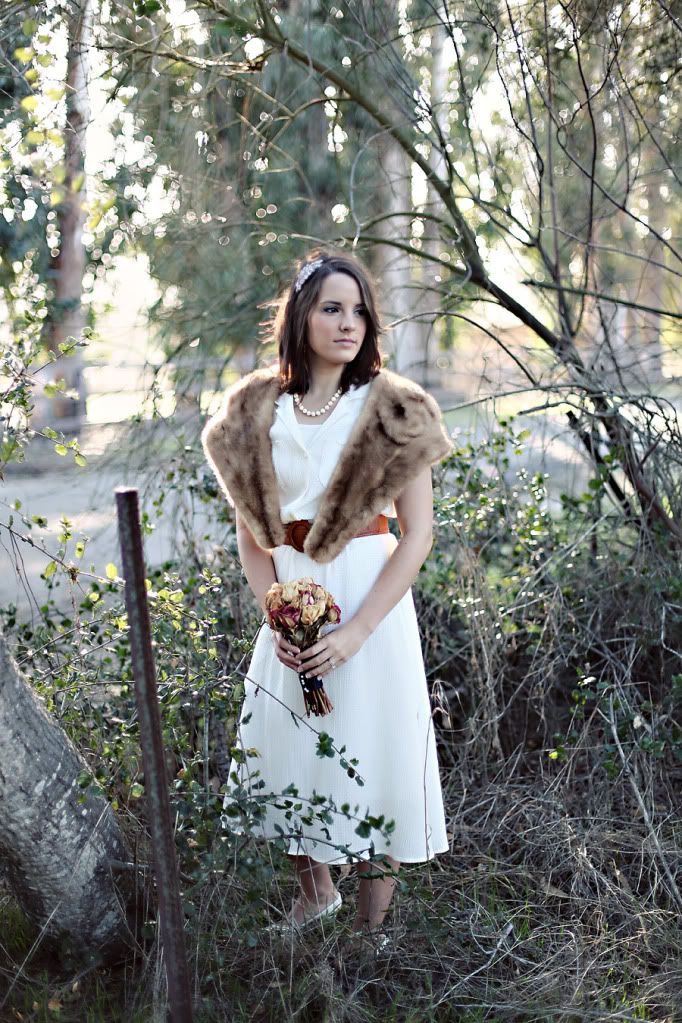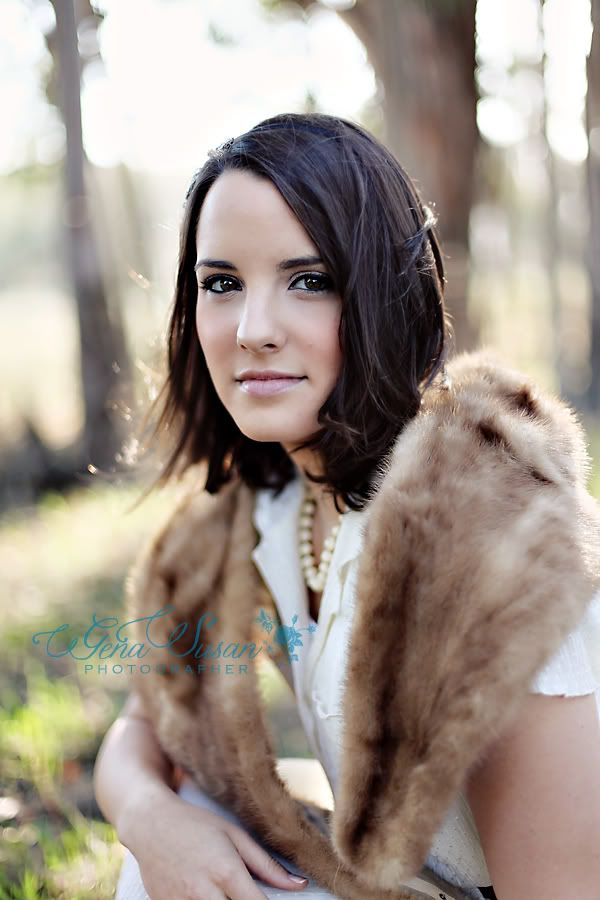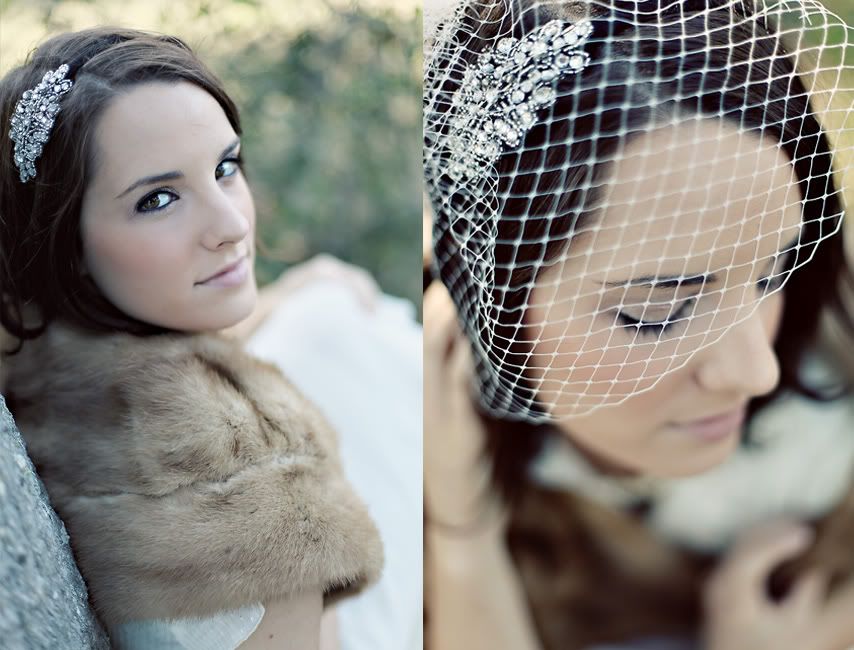 I scored this cute headband from Target…and added my own little vintage touch to it.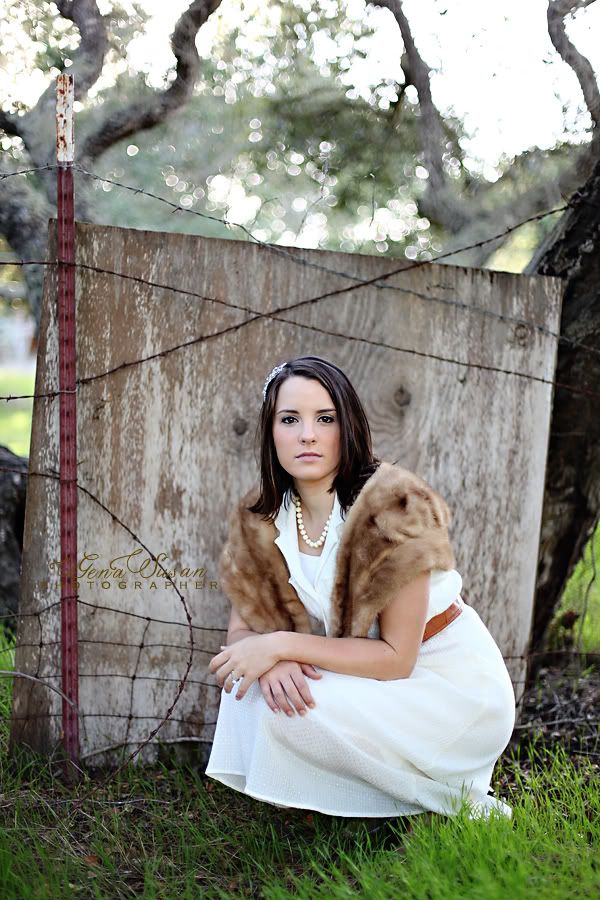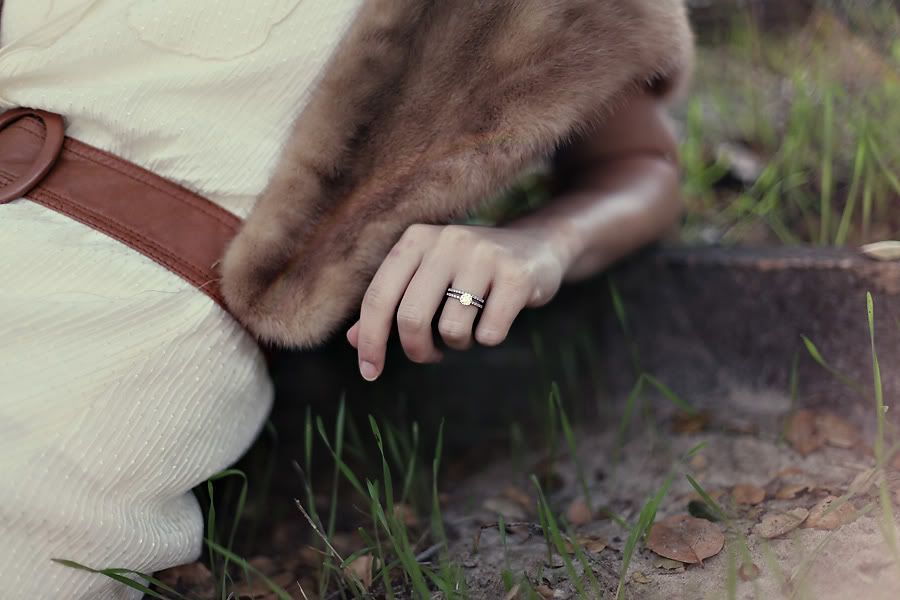 Tonya shot Whitney's wedding last December. Remember her? That's actually how I found her.  I remembered her from Tonya's blog and thought she'd be the perfect model.  And she was!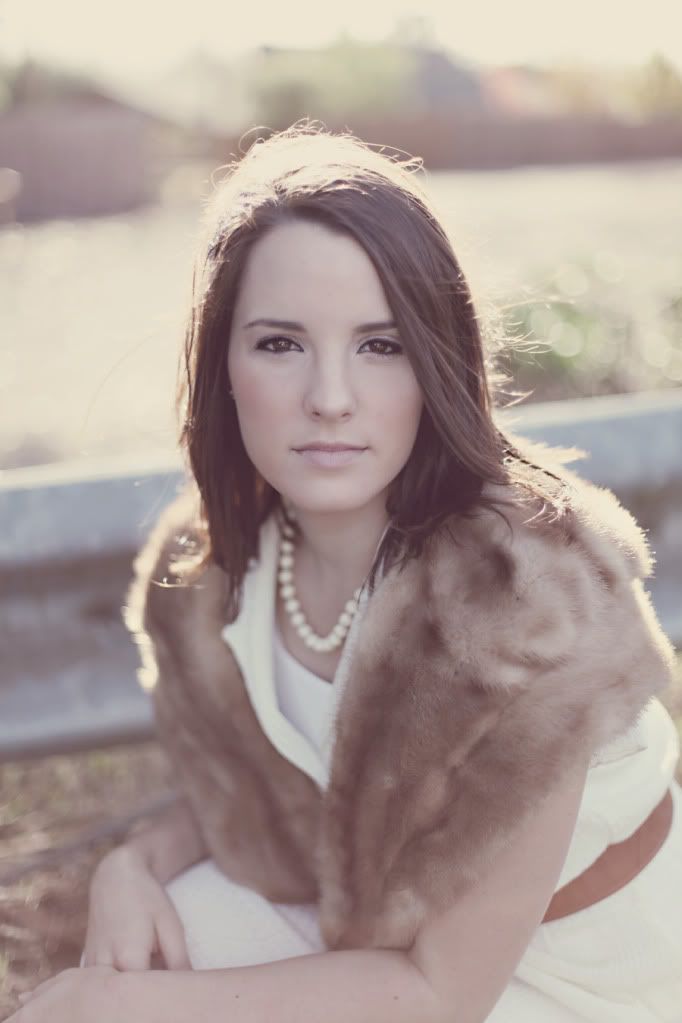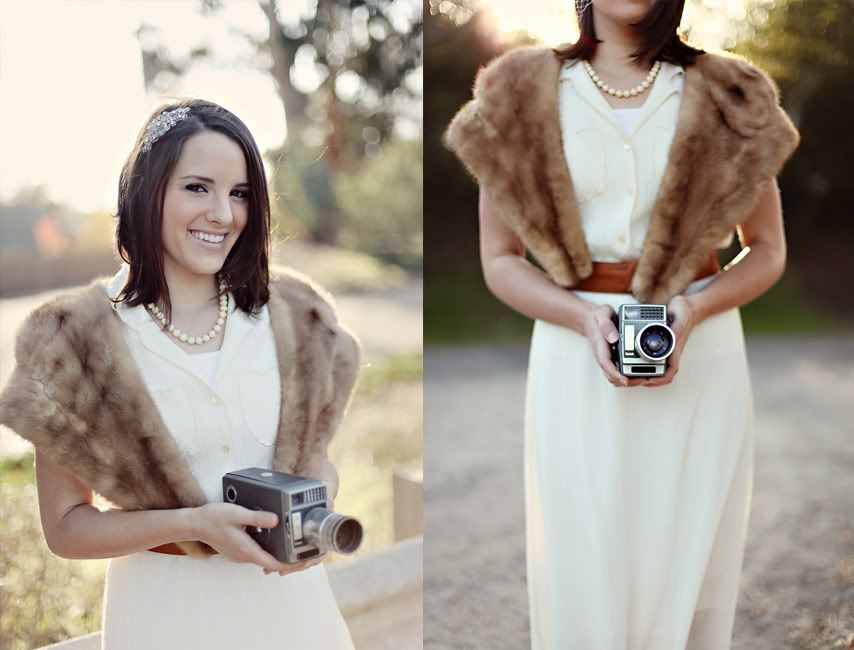 I love adding a vintage prop…this camera was so much fun!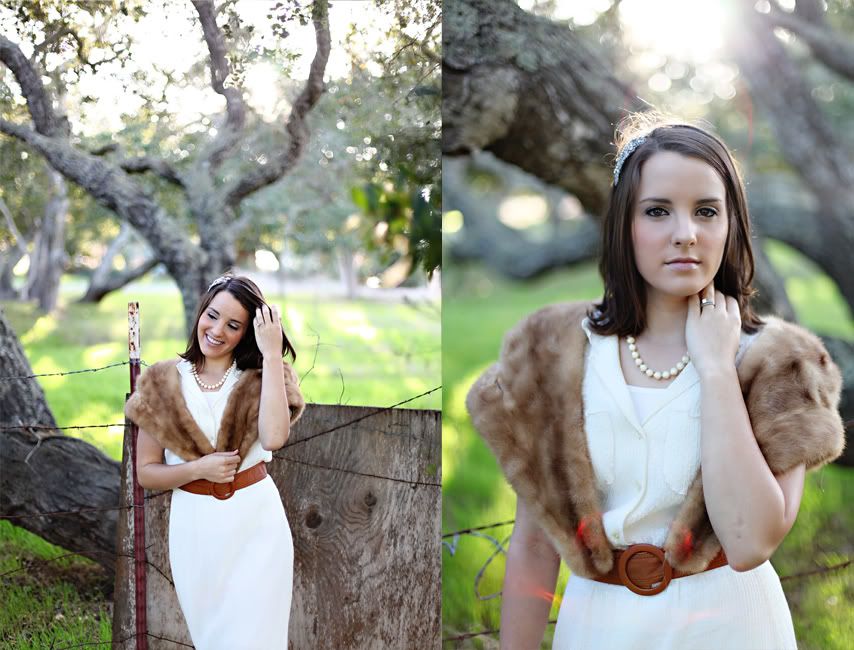 A pretty girl in some pretty light…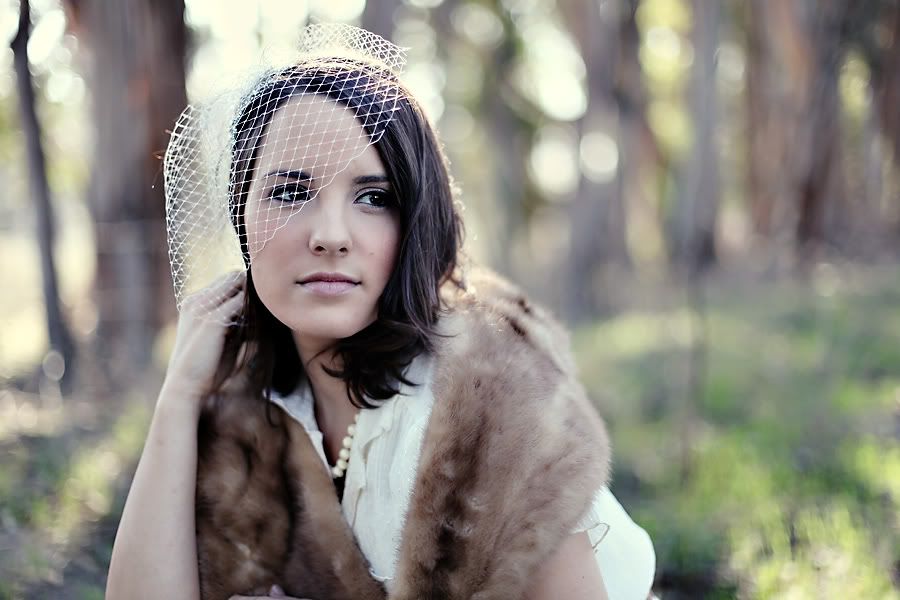 Whitney, you are stunning!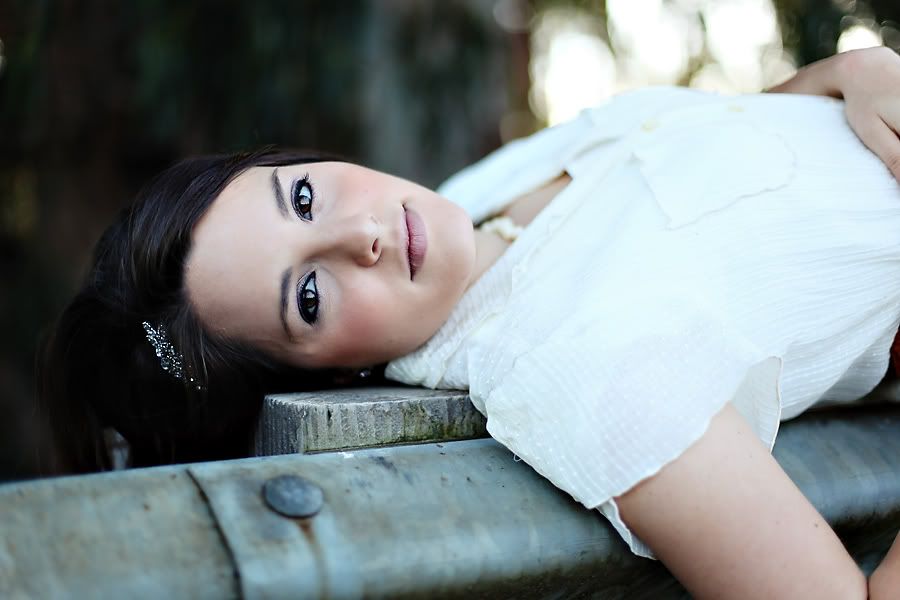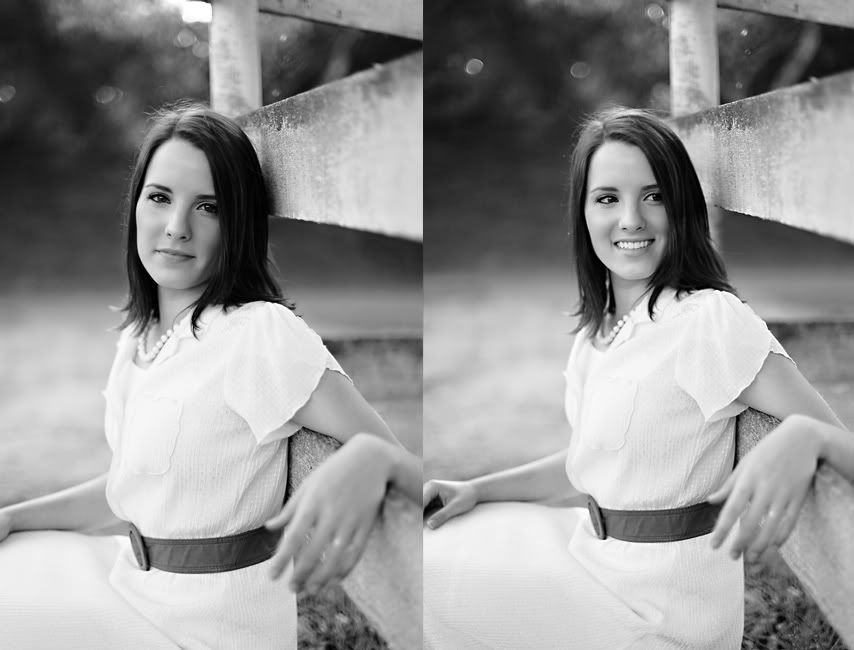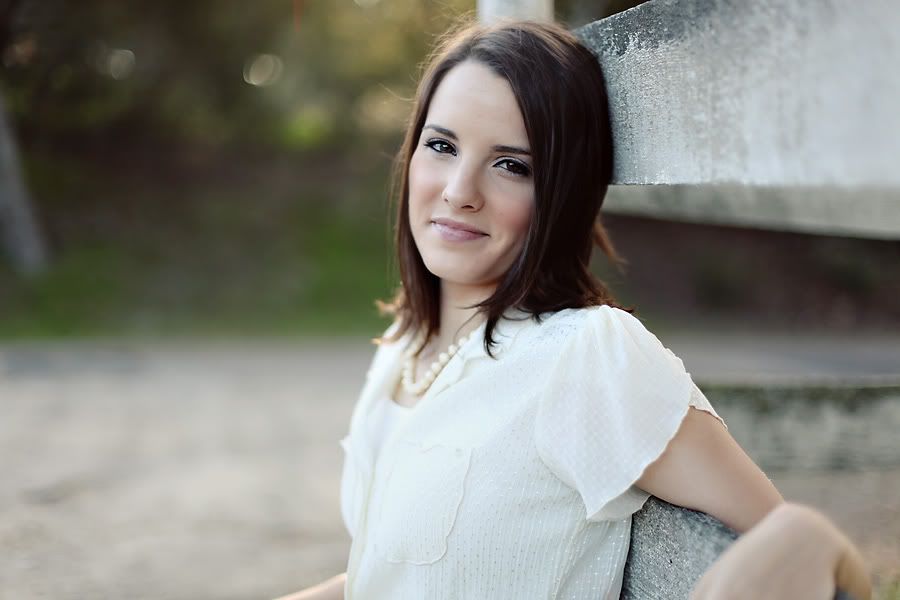 I always have a fun time during a session. And I LOVE being outdoors in the sun…enjoying the day and capturing my clients just as we walk, talk, and have fun!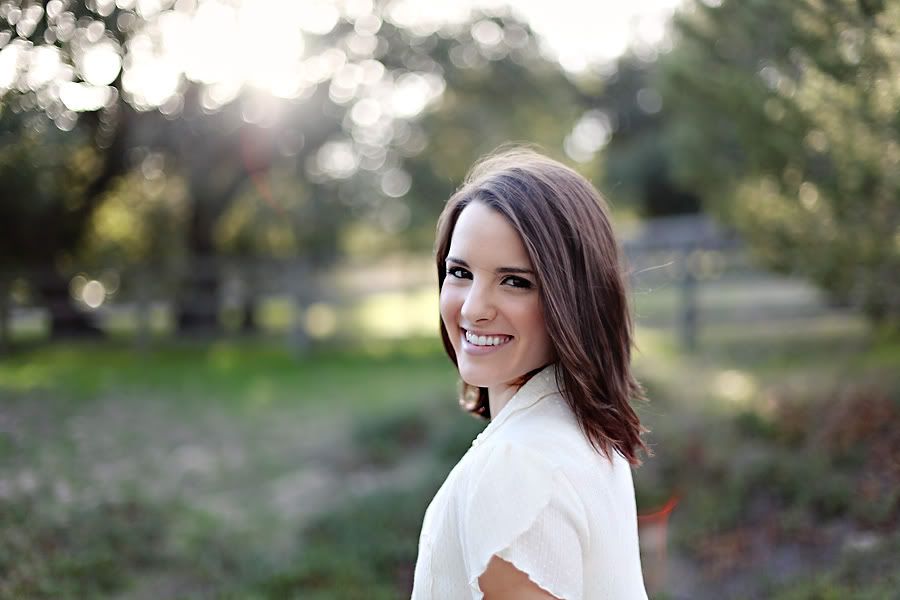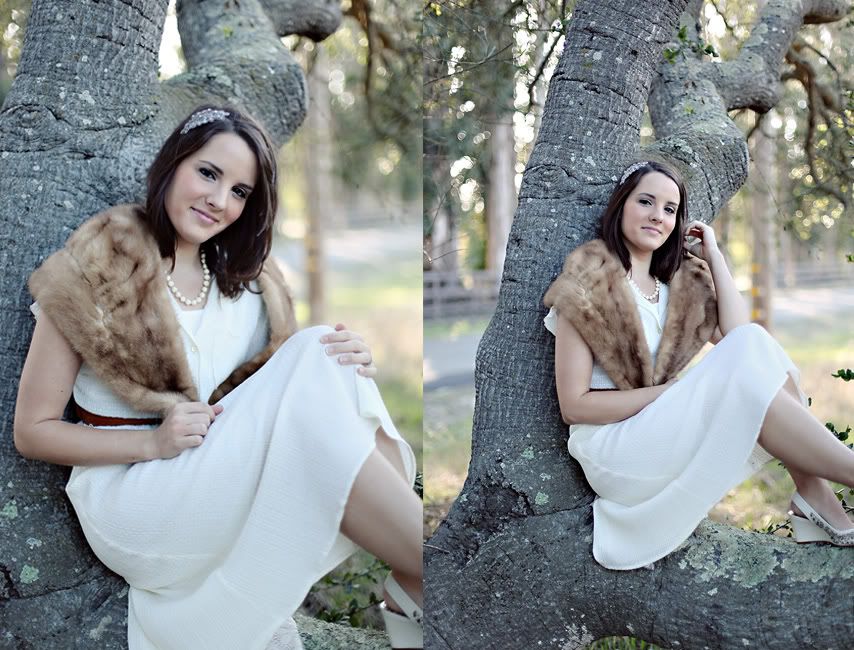 A quick wardrobe change just before the light faded behind the fog…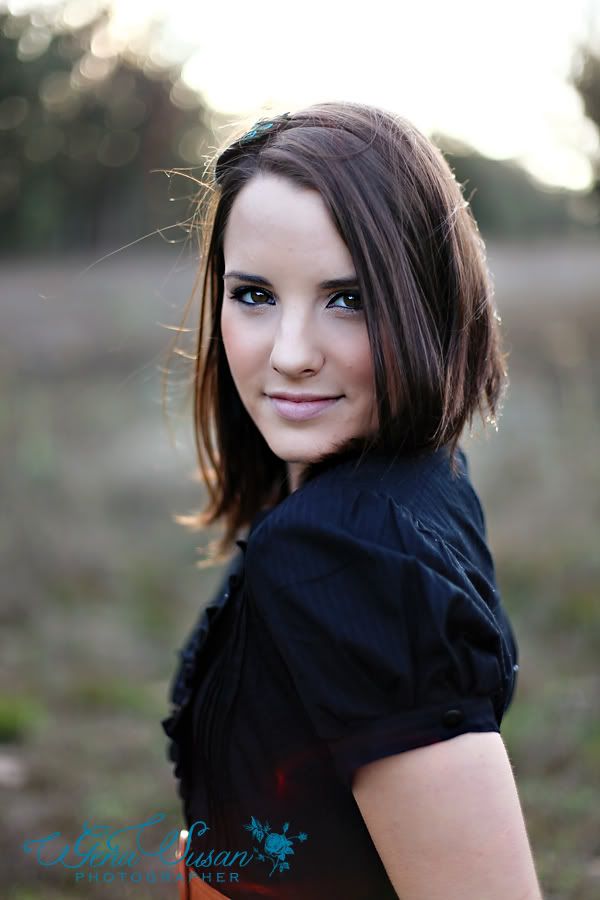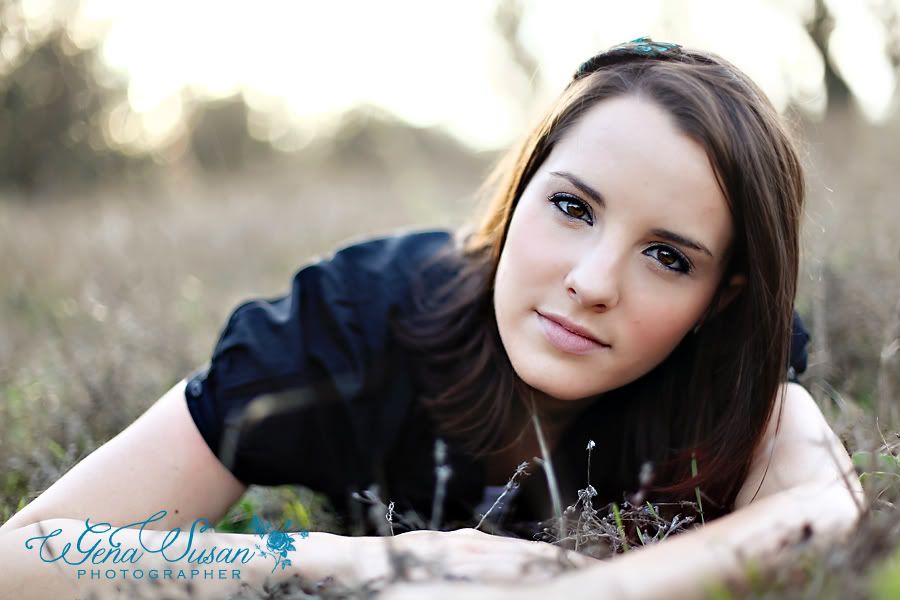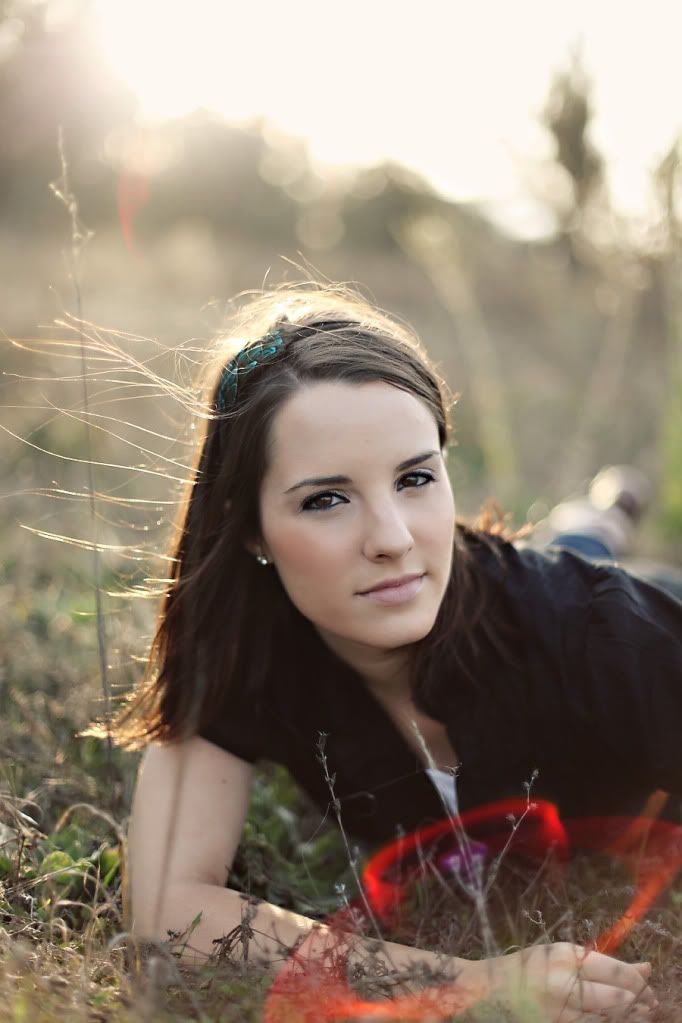 And that's a wrap!